If you are planning your next trip to Markham, then you should check out two fabulous Napa Valley destinations that will treat you with all the niceties you deserve! Featuring two of our lodging partners we have The Wine Country Inn and The Meritage Inn:
---
Southbridge Napa Valley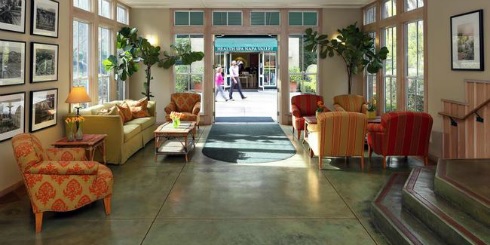 Discover this gem among downtown St. Helena hotels, in the heart of this charming historic town, and just down the road from Markham! Enjoy the distinctive beauty of each season and the relaxed country pace of wine country life.
Nestled into the heart of the Napa Valley and bordered to the north, south, east and west by vineyards, St. Helena is a vibrant microcosm of Napa Valley at its best, offering spacious lodging in Napa Valley, wine tasting, world-class dining, gourmet markets, galleries and boutiques, spas, bicycling, hiking, romantic picnic settings, a historic cinema and summer concert series. Guests also enjoy complimentary use of Health Spa Napa Valley, a leader among Napa Valley spas.