The Euro Spa & Inn is located 7 miles north of Markham Vineyards off of Saint Helena Highway, in the charming resort town of Calistoga, at the foot of Mount St. Helena in northern Napa Valley. The hotel is just 1 ½ blocks from Calistoga's downtown Lincoln Avenue.
Napa Valley Lodge is located in the charming town of Yountville approximately 12 miles south of Markham Vineyards. The Napa Valley Lodge welcomes you with a friendly and experienced staff that is committed to making your stay as special as possible. Each morning, a complimentary Champagne Breakfast Buffet is set up where guests can enjoy a host of morning favorites including gourmet pastries, fresh fruits, bagels and cream cheese, yogurt, juices, teas, coffee and more. Tea and cookies are served every afternoon in the lobby and a wine tasting, featuring local wineries, is held every Friday evening.
What pairs well with the soulful sounds of musician Al James and tasty Markham wines? Beautiful weather, great people, and delicious barbeque of course! Thank you for everyone who joined us for the recent May Wine Club pick-up party. We had a blast and we hope you did too!
By now many have their wine shipment and others have theirs arriving soon. What's included? Oh, just some deliciousness! For Rock & Roll members you are being treated to a hot-weather-fan-favorite 2015 Rosé and for Estate members the refined and sophisticated flavors of the 2012 Philanthropist.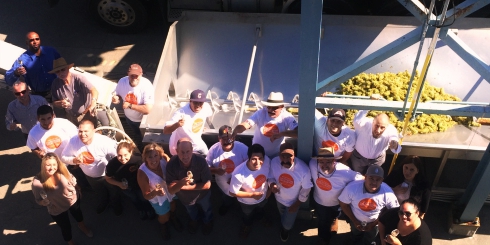 Enjoy "eclectic wine country cuisine" - now located right inside Mount View Hotel & Spa. Johnny's menu pays tribute to the different ethnic groups that pioneered the Napa Valley years ago.
Kick off your wine country stay with a visit to Johnny's - open now and located right in the Motel View Hotel & Spa.