Lots of interesting stuff happening with the newest wine shipment for September! We have some old favorites—though they are the new vintages—with the 2013 Cabernet Sauvignon and the 2013 Cabernet Franc. Delicious! If we do say so ourselves, and we do. We have a...
We would like your help to welcome two of our newest Visitor Center team members, Ron and Kip! If you haven't stopped by the Markham Visitor Center in awhile, or even if you have, definitely come back soon and take a moment to get to know these fine fellows.
By now many have their wine shipment and others have theirs arriving soon. What's included? Oh, just some deliciousness! For Rock & Roll members you are being treated to a hot-weather-fan-favorite 2015 Rosé and for Estate members the refined and sophisticated flavors of the 2012 Philanthropist.
I can almost hear the collective question emerge from the puzzled looks of members as they open their shipment boxes: what is a Charbono?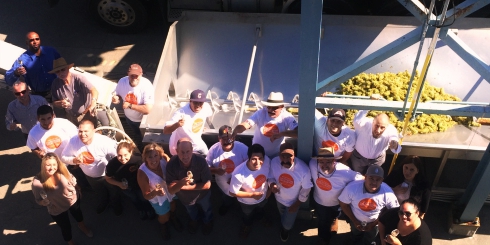 Enjoy "eclectic wine country cuisine" - now located right inside Mount View Hotel & Spa. Johnny's menu pays tribute to the different ethnic groups that pioneered the Napa Valley years ago.
Kick off your wine country stay with a visit to Johnny's - open now and located right in the Motel View Hotel & Spa.