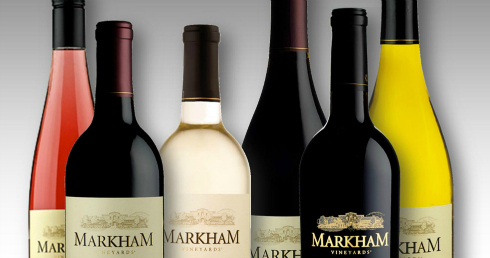 The November wines should be arriving at everyone's door step soon and in time enough for the coming holidays. Merlot is always a fantastic wine to pair with a turkey dinner, and this delicious 2013 Estate Merlot is a premium wine that will not leave you wanting. Enjoy the dense and powerful aromas of blackberry jam, black pepper and hints of licorice flavors with your big turkey—whoever they may be!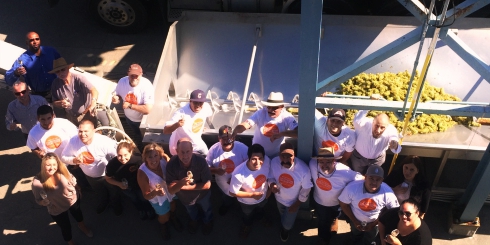 Did you know that Japan's wine country is nearly as old as Napa's wine country? We are not talking about a place that makes rice wine either. During 1877, in the town of Katsunuma in Yamanashi Prefecture, the Yamanashi Grape Company of Japan (Dainihon Yamanashi Boudo Kaisha) was founded.
The 2015 Napa Valley Holiday contest is LIVE! Pinterest Guest Pinner: Markham Vineyards Winemaker Kimberlee Nichols. Sign up and start pinning October 1, 2015 through December 31, 2015. https://www.pinterest.com/NVHoliday/
Order 6 Bottles or More!
2012 Cabernet Sauvignon Offering! Club members receive 30% off SIX OR MORE bottles. Use the online coupon code NOVHALF at checkout for 50% off ground shipping! Both sales end 11/30/15.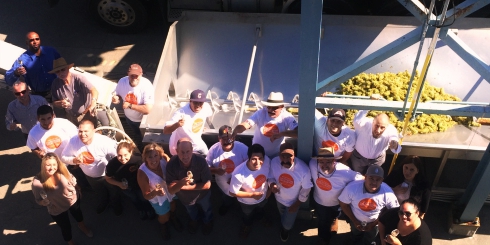 The Harvest Season 2015 is in full swing! Nearly the entire Markham winery crew gathered outside on a beautiful sunshiny day for an early morning toast as we brought in the very first fruit of the season. Here's to the Chardonnay and a lot more delicious fruit on the way!