I can almost hear the collective question emerge from the puzzled looks of members as they open their shipment boxes: what is a Charbono?
Help us celebrate harvest 2016 on Saturday, October 15, 6-9PM! By October, things will be humming away in the cellar and Winemaker Kimberlee Nicholls will be ready to sit down and share some of her previous vintages with Markham fans. This year we're celebrating the 35th vintage of our flagship Markham Merlot with the release of the 2014 vintage at our harvest dinner.
What pairs well with the soulful sounds of musician Al James and tasty Markham wines? Beautiful weather, great people, and delicious barbeque of course! Thank you for everyone who joined us for the recent May Wine Club pick-up party. We had a blast and we hope you did too!
By now many have their wine shipment and others have theirs arriving soon. What's included? Oh, just some deliciousness! For Rock & Roll members you are being treated to a hot-weather-fan-favorite 2015 Rosé and for Estate members the refined and sophisticated flavors of the 2012 Philanthropist.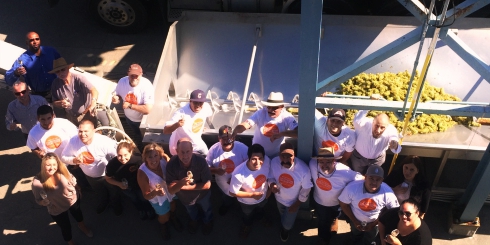 Enjoy "eclectic wine country cuisine" - now located right inside Mount View Hotel & Spa. Johnny's menu pays tribute to the different ethnic groups that pioneered the Napa Valley years ago.
Kick off your wine country stay with a visit to Johnny's - open now and located right in the Motel View Hotel & Spa.