Order 6 Bottles or More!
2012 Cabernet Sauvignon Offering! Club members receive 30% off SIX OR MORE bottles. Use the online coupon code NOVHALF at checkout for 50% off ground shipping! Both sales end 11/30/15.
The 2015 Napa Valley Holiday contest is LIVE! Pinterest Guest Pinner: Markham Vineyards Winemaker Kimberlee Nichols. Sign up and start pinning October 1, 2015 through December 31, 2015. https://www.pinterest.com/NVHoliday/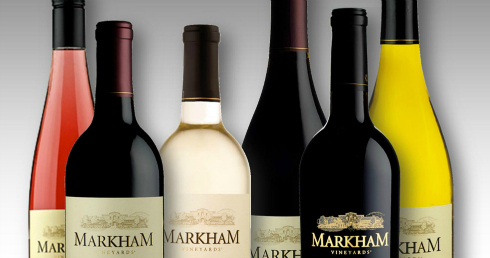 The September shipment has left the winery. Some of you may have your wines already and some will be enjoying them soon. Included in the Rock & Roll shipment is Markham's most popular wine, the Markham Merlot! Merlot has been the backbone of our winery for many decades now. We have even stuck by our love of Merlots through the good times and the bad times when certain movies gave Merlot a bad review.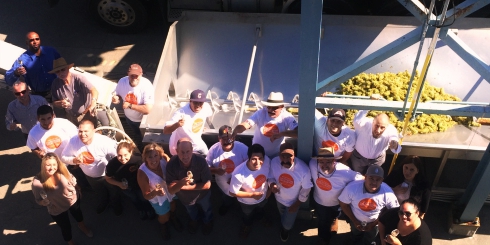 The Harvest Season 2015 is in full swing! Nearly the entire Markham winery crew gathered outside on a beautiful sunshiny day for an early morning toast as we brought in the very first fruit of the season. Here's to the Chardonnay and a lot more delicious fruit on the way!
Grown in several cooler locations in Napa, our Syrah vineyards offer jammy texture combined with tobacco smoke character. We allow the large, ovoid berries to start to dimple and pucker on their loose clusters before harvesting.