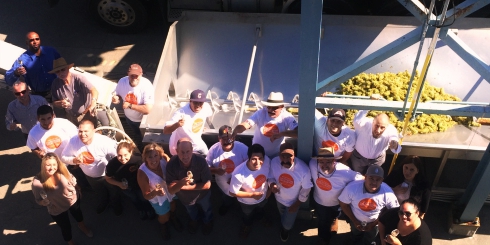 THE NEXT BIG PARTY: Come to the winery to pick up your September Heritage Club wine shipment and create a masterpiece! We've partnered with Paint The Town Napa to create an afternoon of wine-fueled creativity. Unleash your inner artist while sipping on Markham wines and enjoying a few nibbles. RSVP required.
The first wine club shipment of the year should be hitting your doorstep soon. Inside you will find the Cellar 1879 Blend. The Cellar Blend has quickly become a huge fan favorite. So everyone was really excited to try the newly released 2013 Cellar 1879 Blend, and this wine will not disappoint!
Make Relaxation an Art in the heart of Napa Valley. Located on Main St., Mount View Hotel & Spa is not to far from from Markham Vineyards and some awesome restaurants. Mountain View will treat their guests to enjoy a mineral whirlpool, top rated spa, and complimentary breakfast in bed. For a limited time only, book 2 nights and get the 3rd night FREE.
Call (800) 816-6877 for reservation information.
Put your melancholy down and come meet local Napa artists Harold and Peggy Francis on Saturday, February 27, 1-3PM, to view their new Blues to Psychedelia art installation on display until June 2016 in the Markham Gallery. The event will feature delectable Markham wines and live music by guitarist Al James. So put that funk in the trunk and come out here to chat with the artists about their works and listen to some beautiful grooves!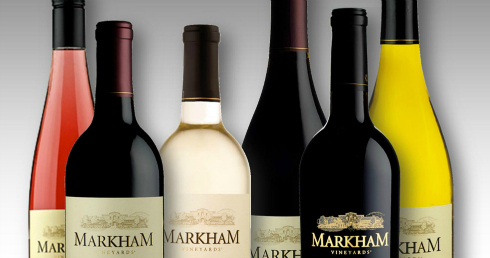 The November wines should be arriving at everyone's door step soon and in time enough for the coming holidays. Merlot is always a fantastic wine to pair with a turkey dinner, and this delicious 2013 Estate Merlot is a premium wine that will not leave you wanting. Enjoy the dense and powerful aromas of blackberry jam, black pepper and hints of licorice flavors with your big turkey—whoever they may be!